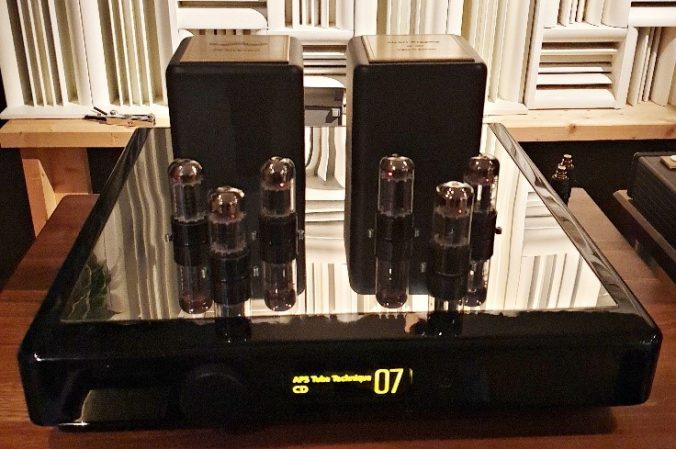 AirArt Preamplifier
When we develop, the goal is always to make it feel as if you were at the concert, or sitting at the mixer table in the studio, when you listen to music through our amplifiers.
We are now introducing our preamplifier AirArt Preamplifier. As usual we have chosen only the best among the world's components to make our preamplifier sound as natural as possible. The presented sound is dynamic, open, with good separation and a great sound stage. During the development, we have sought the same sound signature and experience you get when you listen to our monoblocks AirArt 60. Now we have found the right mix of design and components to present a first-class preamplifier.
AirArt Preamplifier is a hand-built preamp based on a dual-mono circuit, with double of everything except the volume control. The chassis actually contains two separate preamps, one per channel, with a common volume control. Therefore, it is equipped with double Lundahl power transformers and separate power supplys for each channel. We also this time chose to go with rectifier tubes, instead of diode rectification. They soft-start the amplifier and helps to extend the life of all components in the chain, not least the other tubes, while the sound gets the life we ​​strive for.
The entire signal path construction is built by hand, without any circuit board, and is thus "hard-wired". To adjust the volume and select the input, we have chosen to use a hand-built unit from Khozmo Acoustic. A 64-step relay-based volume control and input selector. The 64 volume stages are built with fixed resistors, so channel imbalance is a thing of the past.
Remote control for volume and input control is included in the price. On inputs and outputs connectore we use either WBT Nextgen RCA, or Neutrik XLR connectors, which are connected internally with Jupiter's Cotton Insulated copper cable.
AirArt preamp also has no capacitors in the signal path. It is transformer coupled with Lundahl transformers. The rest of the components are also top quality and chosen with care, as we know that quality pays off.
As signal tube we have chosen 6SN7. A tube type that is well known for its properties from both classic HiFi and guitar amplifiers. Together with the rectifier tubes of type GZ34, they provide a fantastic experience that is really realistic, especially if you choose to connectthe AirArt preamp to our monoblocks AirArt 60.
The purpose of APS TubeTechnique's products is for you to be able to sit down, put on your favorite music and sail away on the music's fantastic waves. Happy voyage!!
Components:
Unbalanced or balanced (RCA or XLR)
Signal tubes:
4 x 6SN7
Rectifiers:
2 x GZ34/5AR4
Volume control & input selector:
Khozmo remote controlled relay based true ladder and shunt type attenutor with LCD display
Inputs:
3 RCA or XLR inputs
Internal wiring:
Jupiter kablage
Signal path capacitor:
Without capacitor
Signal path resistors:
Takman and TKD resistors
Power and Signal path transformers:
Lundahl transformers
Dimensioner43 x 42 x 20 cm (B x D x H)
Vikt 20 Kg
CE certified
Contact us for a possibility to audition our products at:
Phone: +46 708785767